As a dentist for over three decades, I have purchased, evaluated, and experimented with many dental instruments over the years.
Many are poorly designed, inefficient, and not properly intended for the procedure. That being said, I always come back to these three tools, over and over again.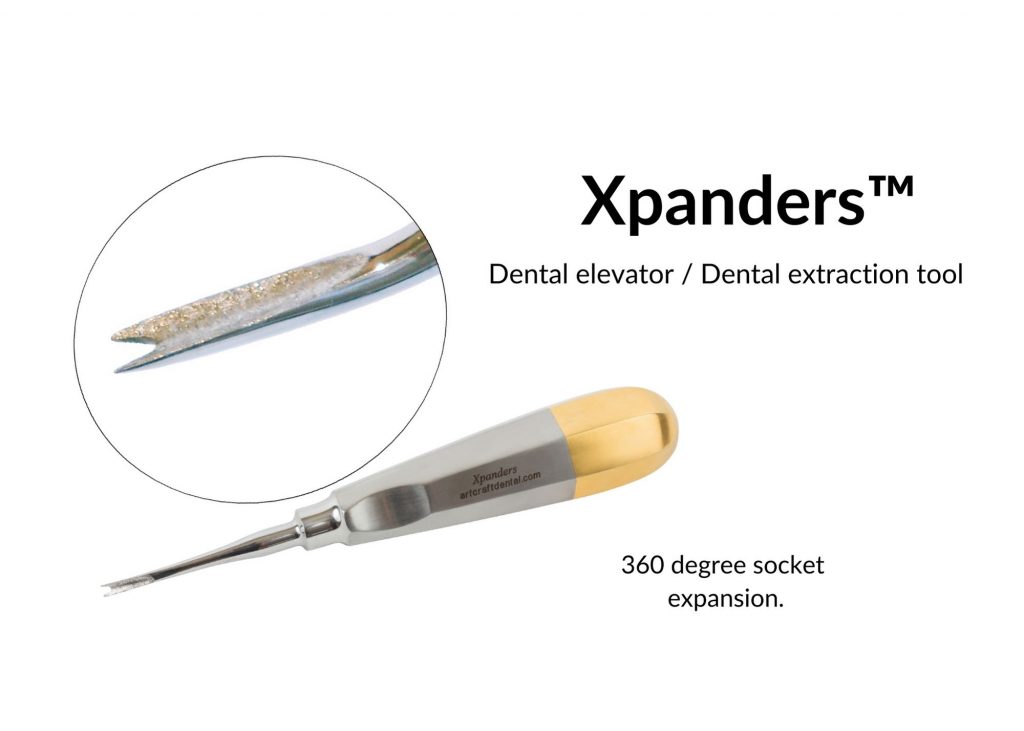 These elevator-type instruments make extractions easier, less traumatic, and are bone-preserving. The double-pronged, diamond grip action of Xpanders™, allows for a stable two point contact between the crest of bone and the neck of the tooth. One of the prongs acts as a purchase point by entering a quarter to a half millimeter into the bone or PDL space, while the other prong swings around to push the tooth laterally. Along with the 301 straight elevator, tooth movement in two dimensions is achieved, which is critical to any extraction.
Atraumatic socket expander.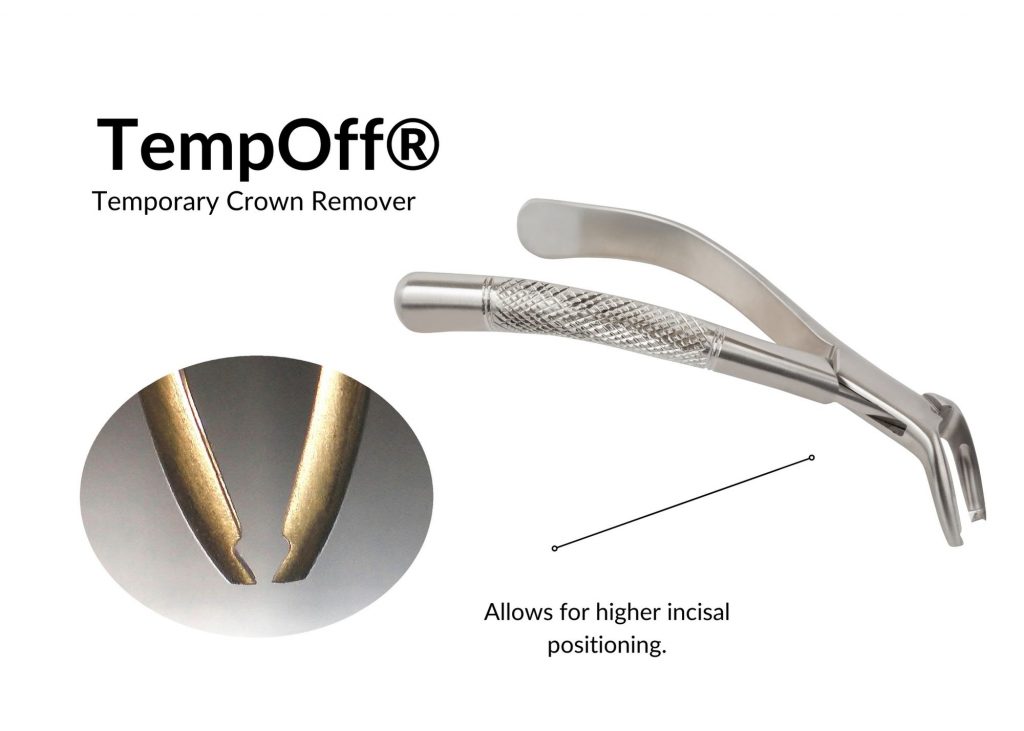 Temporary Crown Remover
TempOff® is a powerful, revolutionary temporary crown remover that allows for higher incisal positioning so forces are transmitted to the temporary, not the tooth. This is way more efficient as well – usually in 2-3 seconds! The 4-points of contact give you solid, stable lock on to any provisional in the most efficient zone – the upper 1/3. No slipping, no cutting off temps!
TempOff® is the new standard in temporary crown removal procedures.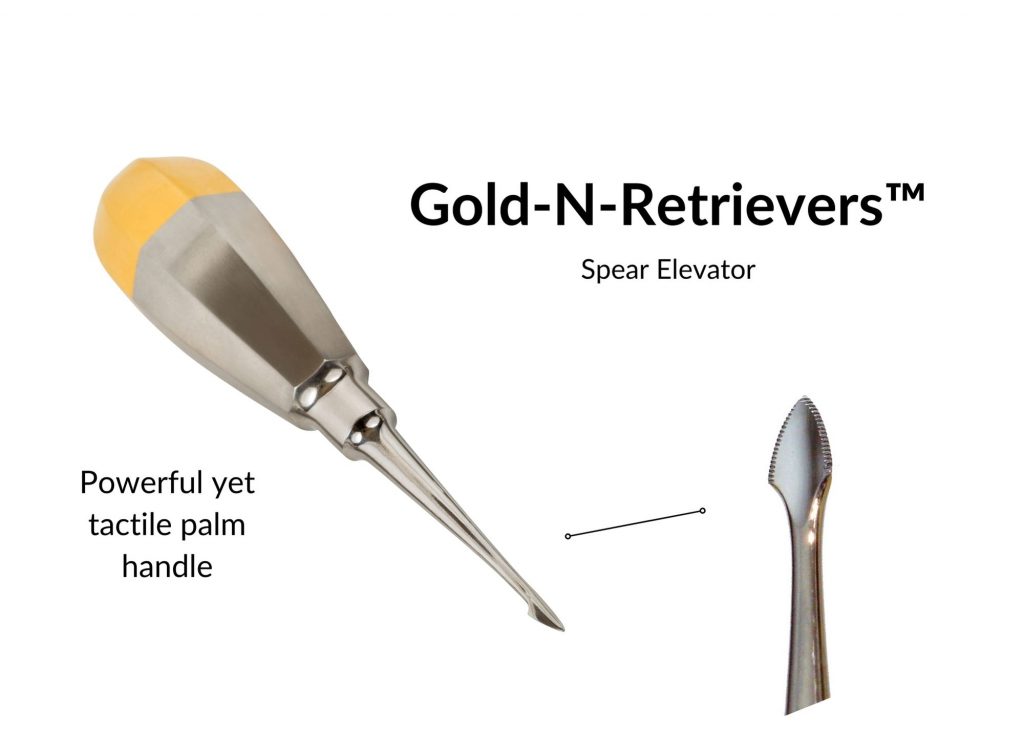 Spear Elevator, My go-to set for broken root tips or badly decayed retained roots.
The Golden Retriever™ set of 3 commonly used instruments is uniquely designed to bail you out of situations where you have a deep, broken root tip or a severely decayed root remnant. This little set along with a long, flamed-shaped diamond used to make a notch or purchase point has saved me on countless occasions.
I would honestly feel lost if I walked into the office and my Top 3 were not available for use. I can not run my practice without them.